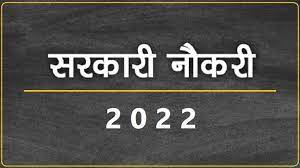 Tamil Nadu government's latest job notification has been posted. Jobs with various government departments are notified and given ample time to make applications. Check for your eligible job and apply soon at tamilnadu government jobs website
NRCB TRICHY RECRUITMENT 2022:
National Research Centre for Banana is inviting applications for the post of Young Professional. The job will be based in Trichy, and the maximum age limit is 45 years. The mode of application is online, and the last date to submit applications will be 31.12.2021. the candidates will be selected on the basis of an interview process. For more details on the application, visit the NRCB website.
TAMIL NADU WAQF BOARD RECRUITMENT FOR 2022:
Assistant law officer vacancy is notified by the Tamil Nadu WAQF board. This position is open only for Muslim candidates. You need to send in the applications by post on or before 03.01.2022. for details regarding age and educational qualification, kindly visit the official website and download the notification.
CHENNAI KALAKSHETRA FOUNDATION JOB:
Kalakshetra Foundation, an autonomous body under the ministry of culture, has invited applications for the post of consultant. Interested candidates can apply by visiting the kalakshetra foundation website. The age limit for this post will be up to 55 years of age. The mode of selection is through written exams and interviews. The last date to apply is 29.12.202. keep note of it to avoid last minute urgency.
THIRUVALLUR DISTRICT COURT RECRUITMENT 2021:
A notification has been released for the post of Law officer in Tiruvallur district court. The last date to apply for this post is 24.12.2021. The job location will be in Tiruvallur. The candidates must have completed a degree in Law. The Selection process is through interviews, and no fee is charged for the application process.
TAMIL NADU FISHERIES UNIVERSITY JOB NOTIFICATIONS:
The selection for the posts in this notification is through a direct walk-in interview process. Recruitment is for the posts of automobile engineer, data entry operator, Nautical officer, and other posts. The interview will be conducted on 28th December 2021. The job location will be in Ramanathapuram and no application fee is required for this job.
TN FISHERIES RECRUITMENT 2022:
TN fisheries department has invited applications for the post of Manager. The application is open from 15.12.2021 to 05.01.2022. The job location will be in Chennai, and the selection process is through written tests and interview processes. The mode of application is offline, and no fee is charged for the application.