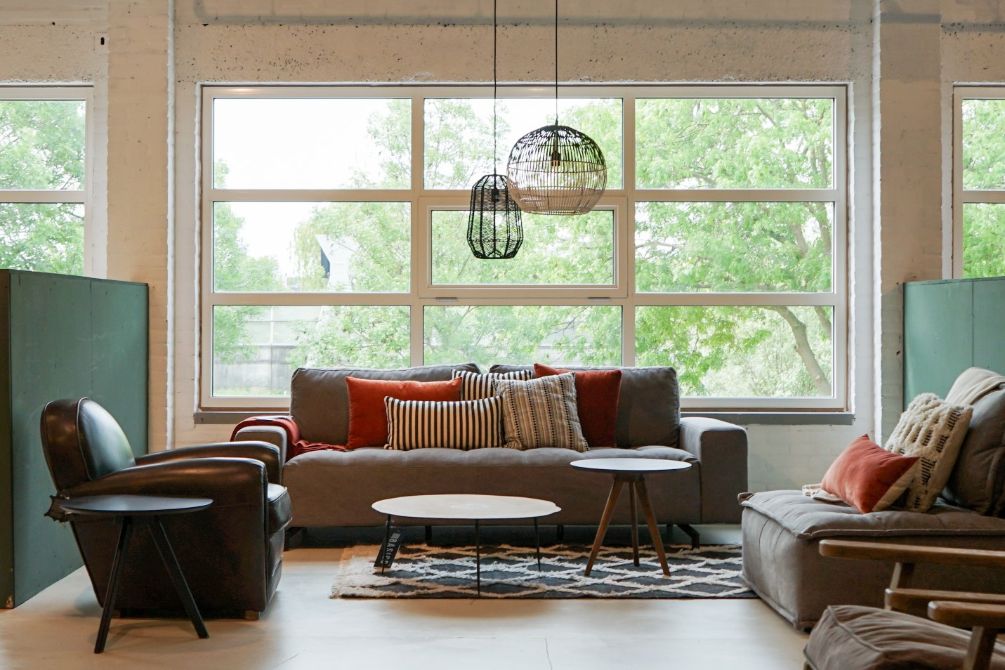 How to select perfect living room furniture 
Choosing furniture is a thrilling experience.  You may entirely transform your home with hundreds of styles, colours, layouts, and materials to choose from.
The kitchen is said to be the heart of the home, but we all know it's the living room that is the face!  We spend so much time in our living rooms, relaxing, watching television, and now, perhaps even working from home, that our living room furniture needs to be tough.  So, how do you go about selecting furniture that is fashionable, affordable, and long-lasting?  This article covers everything from how to choose a living room furniture style to more practical tips on how to look for furniture offers when purchasing your items. 
With so many options, choosing the correct items could be difficult.  So, how can you make the most informed decision?  Take a look at these ideas to get started.
What are the furniture must-haves for most living rooms? 
The first important aspect must be seating – our guide to the finest sofas of the year will help you choose beautiful, comfy, and inexpensive options – as well as storage, a place to put the TV and home technology, and occasional tables.  Homes with separate TV rooms may skip some of the items on this list, but most people will need to account for all of them when designing the optimum living room layout.
A more casual approach to putting together different living room furniture sets has replaced the rigid formula of a three-piece suite and a set of matching wood cupboards and coffee tables.  Instead of sticking to one era, consider the overall look.  Modern furniture, Mid-Century designs, and antiques may all fit together well.
How to select sofas and armchairs for your living room?
The upholstery fabric of your living room furniture should suit your lifestyle as well as please your eye; whether it comes standard other, you have a choice.  Children, pets, the amount of use, and whether they will be exposed to direct sunlight are all important considerations.
Leather is tough, but it can crease and stretch.  Pigmented options can avoid soiling but don't appear as natural as semi-aniline.  Semi-aniline options are known for being soft and have a protective finish, while aniline, on the other hand, is soft; however it wears easily. 
About the material:
Linen of good quality should not fade, but it may wrinkle.

Cotton mixes are quite durable.

Wool is, contrary to popular belief, comfortable all year and inherently dirt-resistant.

Silk is opulent, yet it is susceptible to sun damage and requires special cleaning.
Follow the Budget
Establishing a budget is one of the first things you should do while looking for new furniture.  How much money do you have to spend on furniture?  What is your intended spending amount, as well as your spending cap?  Understanding your budget and sticking to it will aid you in making the best furniture purchase possible.  Just like Home Town is having their Summer sale offer, ending mid-June.  By deciding on a budget before going shopping, you may concentrate on the furniture design, material quality, and product layout rather than spending all of your mental energy calculating whether you'll be able to afford this bed or that sofa.
Look for Stainless Fabrics and High-Quality Fabrics
Always buy furniture that is constructed of high-quality fabrics.  Investing in a quality piece of furniture is generally a wise investment because luxurious materials are more comfortable and last considerably longer than cheaper fabrics.  If you have children, you already know how important stain-resistant textiles are, but they're also essential if you plan on holding parties or eating and drinking on your furniture because, as we previously stated, the living room is the heart of the house!
Shelves in the Living Room
These unique storage solutions make the most of every inch of available space while also adding flair and functionality.
It may be immensely enjoyable to look at neat rows and columns, especially if they reflect a well-organised collection of your favourite items.  Built-in cabinetry can help you organise your living area and turn it into a well-curated show.  The area takes on a new dimension: foreground and backdrop, storage space that cl up, and eye-catching display space.
Built-in cabinetry enables both horizontal and vertical storage planning.  Things become less accessible as you go higher and deeper.  Built-ins can serve a full household, not to mention guests, depending on who needs what.  They give the framework for addressing a range of needs, including book and photo storage, television and media equipment storage, collectibles display, and a convenient location for children's art supplies and toys.  Perhaps there's a tray with beverages, napkins, and barware on a deep shelf.
Organize your furnishings
Every item in your living room should complement one another.  If you don't, your place will appear thrown together, and it won't be a welcoming environment for entertaining.  It's therefore preferable to stick to a theme, such as Old World, and only buy pieces that fit that concept.
How to pack your living room with home office furniture
A living room may be required to double as a home office, but how can you buy furnishings that would work in both spaces?  Start by choosing a workstation that complements the rest of the living room furniture rather than being an office standard.   
Themes for Living Rooms
We've already talked about how important it is to know your topic, and there are so many to select from that it's easy to get overwhelmed.  "Which living room furniture should I choose?" you might wonder.  Here are some of the most popular and widely used furniture themes in interior design:
   – Modern
   – Traditional
   – Old world
   – Casual
Selecting furniture can be a difficult undertaking, so if you think you could use some assistance, don't be afraid to hire a professional that is familiar with interior design and furniture selection.  This will provide you with the information you require and allow you to feel secure in your selection of furniture, discounts etc.   Your living room deserves to be Instagrammable or traditional, either way, as  you want it!