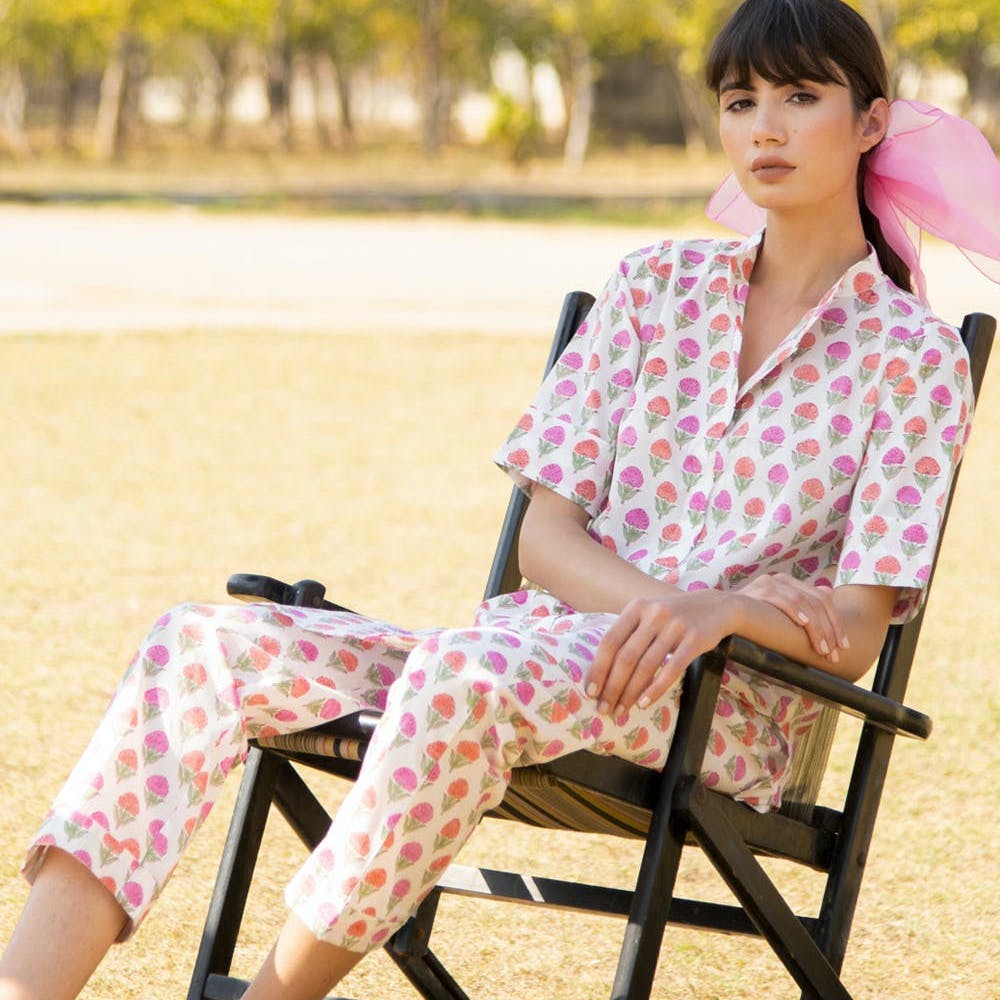 How To Style A Co-ord Set For a Glam look?
Co-Ords are a style that is quickly gaining popularity throughout the world. Both men and women might be seen sporting coordinated outfits on the street today. Co-ords, which refer to matching outfits, sometimes mean different things to everyone. Your co-ord can be styled in a variety of ways. On social media sites like Instagram and Tik Tok, influencers and fashion bloggers have constantly made it their mission to introduce us to newer trends.
What makes co-ords so fashionable right now?
Those who need clarification on a co-ord should know that it is the ideal hassle-free set of matching top and bottom. The top matches the skirt or pants exactly in colour and pattern. As they are made to be worn together in perfect harmony, there is no need to consider if one piece goes with another. A co-ord can be any outfit combining the two pieces to form a whole, such as a matching tracksuit set or top and skirt.
Co-ords are currently a popular choice primarily because they take all the pressure of choosing an outfit. We've all felt the pressure of attempting to assemble a cute ensemble only to feel like nothing goes together. But, co-ords are made to keep you appearing terrific while assisting you in avoiding this issue.
There are possibilities for every element of your life, which is another factor contributing to co-ords' current popularity. There is a co-ord for any occasion, from the gym or the office to relaxing or special occasions.
Co-ords For Work
A neutral-toned co-ord is a great place to start when selecting your business clothes and may help you attain a polished and stylish look. It's usually preferable to pick an example that shouts fashionable and sophisticated.
Remember to accessorise with some subtle jewellery if you're dressing for work. Also, choose a bag and pair of shoes that will assist you in projecting the required professional image. Remember to don your suit, the first coordinated outfit!
Co-ords for Gym Wear
Maintaining your health and fitness should be a weekly priority, but finding gym clothes that flatter your physique and provide adequate support can be challenging. And that's before you consider also looking decent.
Coords for special occasions
Having a backup plan is a good idea, especially if you're away for an extended period. Formal gowns, two-piece skirts, and matching jackets
It would be best if you kept in mind that formal occasions might last all day, so choosing the appropriate co-ord will demand you to locate something cosy that also looks classy and appropriate for the situation. Again, accessories are a terrific way to give your outfit a unique touch, combined with gorgeous shoes that make you feel comfortable during the day.
There are coordinated sets for any taste due to the variety. Check out EVERY single one of ONLY's amazingly unique and charming co-ord sets!
Check out our coordinated clothing immediately and choose your next outfit with us.