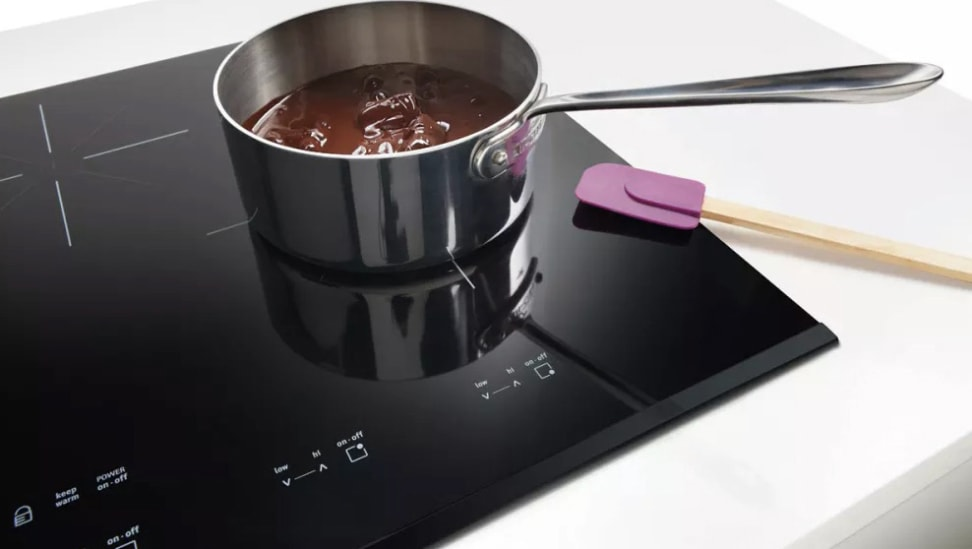 Now, cook faster than expected with the best induction stoves!
If you are planning to add intricacy to your kitchen and enhance its
Value, Lastman's Bad Boy has the best in town induction stoves to add a tint of supremacy to your modern kitchen. Adding style is another factor, but the induction stoves also add comfort to your daily life. Refashion your kitchen by replacing the old gas stoves with the modern range of inductions to enjoy the flavors of food and keep it healthy.
Here, we offer you a wide variety of induction stoves from brands like Bosch, Frigidaire, GE Café, KitchenAid and Samsung.
These induction stoves are available in different colors, sizes, capacities and outstanding quality features.
Benefits of using an induction stove
Time adequate – Firstly, induction stoves are the kitchen's trendsetters, and they're well worth the investment because they save a lot of time and provide effortless cooking.
Causes No harm –Induction cooking is safer as you are not exposed to open fire. Moreover, cooking on traditional gas stoves produces toxic fumes and skin irritants that can cause you harm. You're entirely safe while working with an induction stove as they only get heated when there's a vessel on top.
Energy-efficient -These are the best energy savers as they feature speedy cooking that conserves a lot of electricity. Also, Induction cooking wastes no heat during the transfer process.
Easy cleanup – Induction stoves are relatively easy to clean because they have a flat cooking surface. You won't have to bother with knobs or dirt traps like you would with a gas stove. You only need a microfibre towel to clean any spillage.
Do you want to know what's more fascinating?
Without any compromises with the taste, you can cook the whole meal in one go as these stoves have enough cooking capacity. Furthermore, induction stoves are easy to operate as these have very minimal buttons with apparent guides. It is a nifty gadget that is pretty easy to install, so you can plan and manage the available space to adjust the stove. This advanced range of induction stoves helps you add significance to your kitchen and serves the joy of taste!
If you are a crispy fried or baked food lover, you should genuinely switch to an induction stove because it gives you the air frying and convection mode, which keeps your food tasty and assimilates appropriate heat to cook your food thoroughly.
Sprinkle the love and unleash the cook in you; experiment with dishes enjoy the food that awaits you.
It's time to think of standards!
Perform the exemplary art of remodelling your kitchen with the best induction stoves to experience quick and safer ways to cook.
Lastman's Bad Boy lives in a quality world and believes in providing the customers with incredible appliances that keep life at ease. Meeting your choice is our priority, and you are at the right place to shop for the best induction range with excellent deals.
Shop with us now to endure the wonders of satisfaction!