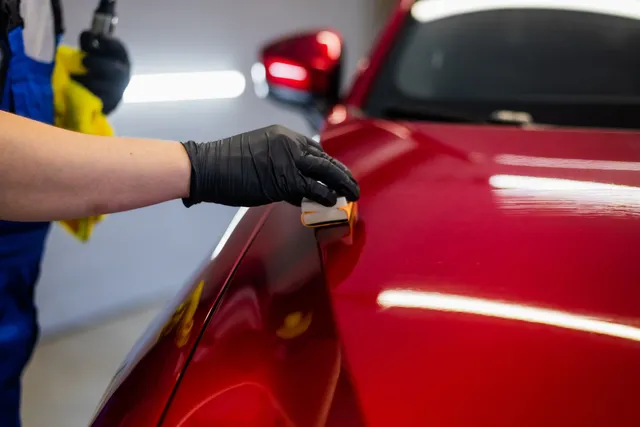 Pros and Cons of installing paint protection films on the car
A paint protection film is one of the most demanded car accessories to add protection to the car. These not only add safety but, sustain the beauty of the car too. Many car manufacturing companies and car dealers choose to get their car protected with these easy setup shields. However, with every good side comes a bad side too. Are you aware of the demerits of installing these shields too?
In this article, we will cover the pros and cons of installing car paint shields without being biased on the topic. These facts discussed by ProShield PPF Montreal will help you take a decision for your car with confidence, and also help you take necessary precautions to avoid the cons. For any other concerns related to PPF, you may also ask your car dealer directly.
Check out the pros and cons of installing paint protection films on the car:
A few pros that most car owners enjoy are;
Gives you an enhanced look
Reduces risks of fading and scratches
Hide scars and minor scratches
Longer validity
Paint durability
Some cons that a few car owners have shared;
Lack of research can put you and your car in trouble.
Choose brands wisely if you wish to enjoy quality.
Consider the precautions after the protection shield.
Will the PPF (Protective Paint Film) damage my car's paint?
It would also be wise to ask a few questions to your car dealer to clear out the confusion of pros and cons of these paint protection car films. We have answered some most common questions asked by the car owners…
Can the PPF be removed easily?
The answer is Yes! It is possible to remove the PPF from the car when you want to replace it or do not require it any more. For those who want it for a longer period, there are brands that assure you durability for up to 10 years.
Can these films be applied on other parts of the car?
Yes, you can. You can apply car films on the door edges, front bumper, front end, side-view mirrors, headlights, and more… Ask your dealer and they will guide you the best as per your car model!
Choosing ProShield PPF Montreal or similar services can be beneficial as these companies are branded and offer quality services. Find out from your nearest dealer if you they have similar facilities.