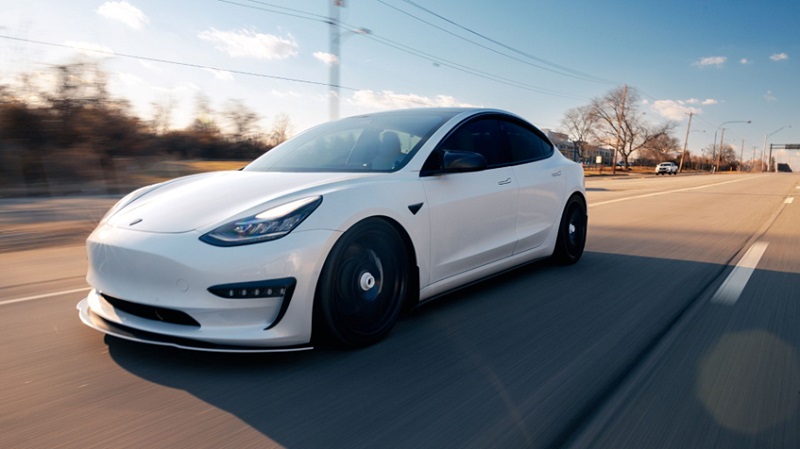 Protect Your Tesla's Paint with Paint Protection Film (PPF)
Have you ever thought about preserving your Tesla's luxurious paint finish from the daily wear and tear caused by road debris, environmental factors, or stone chips? This article aims to enlighten you about the various benefits of installing a Paint Protection Film (PPF) on your Tesla. In addition, you will learn about the working mechanism of PPF and get some handy tips for keeping your Tesla looking its best for years to come.
The Benefits of Installing PPF on Your Tesla
1. Protects Your Investment
Owning a Tesla is a significant investment, and protecting its paint is paramount in maintaining its resale value. You may consider installing a paint protection film in Atlanta to protect the paint from potentially costly repairs due to rocks, gravel, or other road debris. A PPF also acts as a shield from fading caused by UV rays, ensuring that your Tesla will maintain its factory-quality finish in the years to come.
2. Preserves the Original Paint Look
PPF is a thin film made from transparent urethane material. It is specifically designed to blend in with your car's paint seamlessly without hindering the original look. You can enjoy the luxury of driving a Tesla without worrying about losing its luster due to harsh weather conditions or road debris.
3. Easier Maintenance
PPF is not just about protecting your vehicle's paint; it also makes maintenance a breeze. The self-healing properties of some high-quality PPF films allow minor scratches to disappear with heat exposure. This significantly reduces the need for buffing or repainting. Just a simple wash and an occasional wax are all it takes to keep your Tesla looking new.
4. Customizable to Suit Your Taste
Some PPF installations come with options to change your Tesla's appearance without affecting the original paint job. You can choose from different PPF options, such as matte, glossy, or even colored finishes, to give your Tesla an edge in design.
How Does PPF Work?
If you're interested in learning more about how PPF functions to protect your Tesla, check out how does paint protection film work for a detailed explanation. In short, the film bonds to your vehicle's surface, creating a layer that absorbs impacts and prevents damage to the underlying paint. High-quality PPFs also offer UV protection, keeping your Tesla's paint vibrant and free from fading.
Choosing the Right PPF for Your Tesla
PPFs vary in price, thickness, and quality. It is recommended to select a high-quality film from a reputable manufacturer to ensure optimal durability and performance. Additionally, ensure that the PPF installation is done by experienced professionals to guarantee the best results.
To Sum Up
Installing a paint protection film on your Tesla is an excellent way of preserving its striking appearance and increasing its resale value. PPF provides a barrier against harmful elements, maintains the original paint look, makes cleaning easier, and even allows customization options. For a Tesla owner who cherishes their car's pristine appearance, PPF is well worth considering. Thanks for reading.