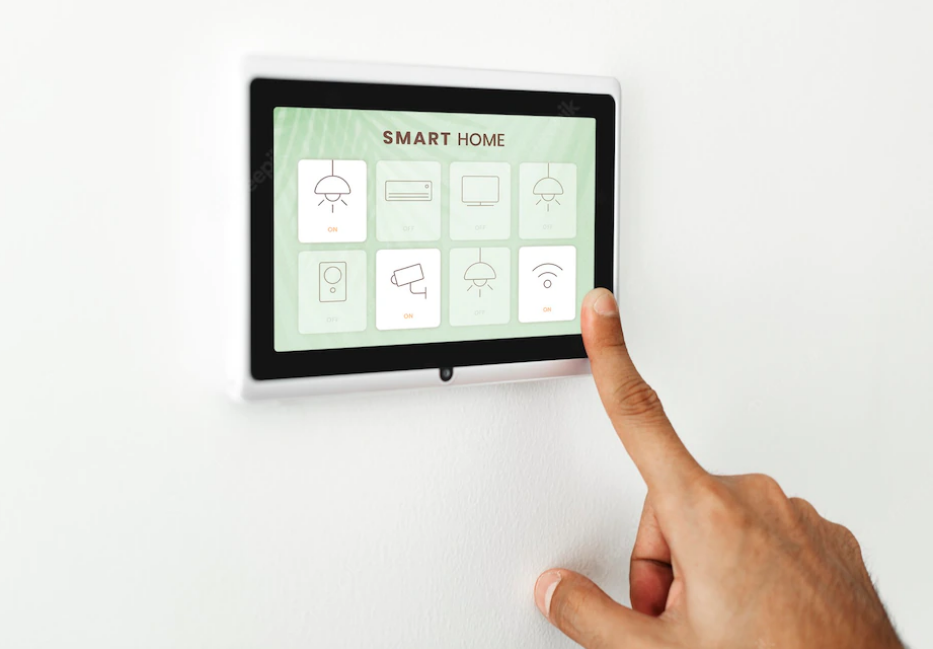 4 Smart Home Electronics worth the Money
Smart devices and Smart Home technology has gained a lot of popularity in recent years, merely because of the tones of features these devices and the technology itself brings with it. They provide an easy and affordable means of automating your home, help with security by serving as added home security aids, and these devices are also great for energy efficiency purposes too. 
So are they worth the money? Of course! Smart devices and smart technology is here to stay, and is the way forward to the future. Here are 4 smart home electronics that you may find useful for your homes, and that which are definitely worth every penny paid for. 
Honeywell Home T9 Smart Thermostat
Retail Price at FirstEnergy Home $199.99
The Honeywell T9 smart thermostat is one of the best contenders there is in the domestic market of smart home devices. It comes with an additional smart sensor that when installed in separate rooms, allows for users to adjust temperatures across the individual rooms within the premises. But that's not even the greatest bit about this device.
The T9 connects to a Wi-Fi network and through its mobile application, the Honeywell Home app, users can access the thermostat from literally wherever they are. The app makes it possible to have remote control of the thermostat, along with providing other brilliant features such as location tracking and learning preferred temperature settings by users, so that the device in both cases may adjust itself accordingly. 
Not only is this great for cutting back on energy wastage, but users can also see a gradual decline in their heating and cooling bills overtime. The device also has the ability to determine room occupancy so as to adjust temperatures then as well when needed. 
What's more is that the T9 sends alerts directly to connected smartphones, if there is ever the need for any sort of maintenance within the system or if any filters need changing. 
Google Nest Camera
Retail Price at FirstEnergy Home $179.99
You don't necessarily need a security camera for the sole purpose of keeping an eye out for intruders. That's definitely part of the reason of course, but smart cameras have been a real game-changer. The Google Nest Cam allows users to place the cameras pretty much anywhere they want to – that means indoors as well as outdoors since these cameras are weather-resistant. They come in battery operated variants as well as wired ones, so surely you understand when we say they can be placed literally anywhere – a book shelf, the kitchen counter, next to your pet's water bowl, or mounted outside like a regular surveillance cam.
The Nest Cam isn't just good for surveillance purposes. Rather users can use these cameras to watch over their home from the inside too. Since these cameras are built in with two way audio, it allows you to communicate from both ends of the camera – that means while you're away at work, you can speak to your kids as they come home from school, or say a quick hello to your pets so that they don't feel lonely while you're away during the day.  
But what about the features of the camera itself? The Nest Cam's video feed is accessible through the Google Home App that can be downloaded onto your smartphones and laptops, and you can watch the clear HD video feed, in color might we add, including when it's dark because of night vision!
Sengled Smart Wi-Fi LED Multicolor Bulb
Retail Price at FirstEnergy Home $34.99 (2-pack)
Smart Lighting can be expensive there's no denying that, but here's why they are most definitely worth your money. Take the Sengled Smart LED Bulbs for instance.
Sengled has one of the best smart lighting in the domestic market. Its LED light bulbs consume less energy than a regular lightbulb, and the multicolor variant has the ability to change colors from between 16 million shades! That's right, not just white and warm tones but literally any color that you want. But that's not the amazing part. 
These LED bulbs can be controlled via the Sengled Home mobile app or through voice assistants, namely Alexa and Google Assistant – which means turning them on or off, or setting schedules for every individual light bulb or collectively through Zigbee hubs for that matter. Point is, these LED bulbs can be controlled remotely, and it doesn't matter wherever you are, alongside through voice-enabled commands. 
Google Nest Wi-Fi Router 
Retail Price at FirstEnergy Home $169
A smart router isn't something we knew the world needed. With all the connectivity issues in our homes, and if this recent pandemic has taught us anything, it is that life basically comes to a standstill if there's no internet. There isn't anything out there that doesn't require the internet. The Google Nest Router is a great smart router worth the price point it's set at. 
With the ability to simultaneously support numerous devices connected to the router, the Nest Router can provide seamless coverage to an area of around 2200 square yards. The device's settings can be accessed through the Google Home app, whereby users can even restrict access to certain devices, or certain content on certain devices, as well as set schedules for connectivity to devices as well. 
There's a lot more smart devices out there however, and each one brings with it brilliant features that make the devices totally worth the money. Still not convinced? Head on over to FirstEnergy Home's website, www.firstenergyhome.com and browse through their Smart Home catalog to see for yourself. Smart Homes are the future so it would only work to your advantage to be up to date with new lifestyle trends, don't you think?