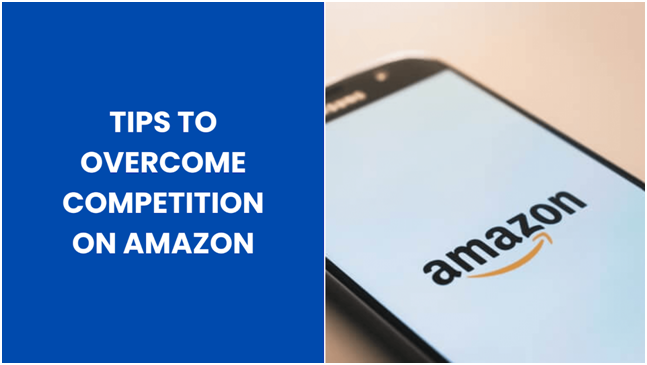 5 Tips to Overcome Competition on Amazon
Amazon is a worldwide online presence that has been revolutionizing the eCommerce market. As a consequence, all small and large sellers looking to reach a broad audience need an Amazon store, despite the fact that achieving top-tier Amazon brand status is a difficult route to navigate.
You want to be the best Amazon merchant in your main category, but it's not easy. You're up against some tough competition, and there are a lot of other businesses that have been operating for longer.
Follow these steps to help your business stand out from the competition and start your brand's rise to the all-valuable page-one search result ranks!
1. Offer products of high value and superior quality.
The needs of Amazon's customers are a priority for the company. As a consequence, Amazon ensures that only the most popular and top-rated brands and items appear at the top of search ranking results.
When you find a personalized hand and power tool supplier for Amazon sellers, it's critical that your brand of products or range stays ahead of the competition. Positive 5-star reviews are more likely to be left by pleased and satisfied purchasers, which will have an impact on your brand's reputation and future sales.
2. Utilize the ratings and reviews on Amazon for market analysis.
When purchasing a product, customers want information. Reviews are one of the most popular sources of data. Examining Amazon reviews and ratings of your competitors might help you better understand potential consumers' needs and the advantages and disadvantages of your rivals' products.
Is the product in plenty of demand?
This is a key consideration for all businesses. You may assess the market size, popularity, and demand for a product by looking at the amount of evaluations and user participation in them.
Can you make your product better than that of your main competitors?
Examine all the good, bad, and excellent reviews of comparable products from rivals. You may find new suggestions to enhance your product's features and usefulness. Also, you can highlight features in your product that avoid problems with competing goods.
3. Using Amazon Seller Tools to grasp your competitors'
In order to improve their listing's conversion rates, Amazon sellers that want to stay competitive must regularly make adjustments based on sales data. They must also be constantly aware of the items offered by themselves and their rivals in order to be successful on Amazon.
You can use the Amazon Seller Tools from Helium10, SellerApp, and Sellics to keep track of your competitors' sales ranking, speed, and profitability. Trackers allow vendors to stay up to date on their rivals' progress.
Sellers may also use special offers, discounts, coupons, and sales to help them compete against rivals when they have access to market data such as top seller listings, client reviews, and promotion deals.
4. Monitor and utilize the keywords of your competitors.
To compete against your rivals, you must generate sales that are driven by their search keywords. Using Amazon's own sponsored campaign solutions, as well as third-party seller tools with reverse ASIN look-up, you may research, collect, and analyze the key competitor terms.
When you get a report of metrics for any competitor's listing, including your own, organic traffic, paid or sponsored keywords, long-tail keywords, and related ASIN products, it's simple to see where you may enhance your listing and Amazon PPC sponsored campaigns to outsmart the competition.
Make a list of the keywords that your rivals rank for on the top page and use them to boost conversions. Simply include these phrases into your listing text and compete against your competitors' keywords in Amazon Sponsored Ads.
5. Utilize automated pricing tools
Picking a suitable price for a product is critical. A retailer's pricing may either benefit or harm the success of an Amazon product. They run the danger of losing the "Buy Box" if they don't price competitively compared to their competitors. A low price might temporarily boost a listing's speed, but it has a detrimental impact on profits!
In many circumstances, a seller has a significant impact on ranks and performance by employing the appropriate pricing methods. Set price alerts for your competitors' items to increase your chances of selling yours.
To automatically change prices on your whole catalog, use Amazon's automated pricing tool. Use a pre-defined rule to safely move between the minimum and maximum prices, or even develop your own custom rule to adjust pricing in response to conditions.
Final Verdict on Being an Amazon Seller
If you want to stand out from the crowd on Amazon and beat the competition, you'll need a high-quality manufactured product with a lot of value. Offering a better product than your competitors might make or break whether you make a sale or lose a customer for good.
Utilize the benefit of Amazon Seller Tools to keep a competitive edge by tracking and seeing the keyword behavior of your rivals. To stay competitive, automated pricing software is also necessary. Check that your listings are still priced competitively when market prices change.
Applying these suggestions will ensure your items stay at the top of search results and outpace any comparable offers. Stay one step ahead of the competition and continue to increase sales.