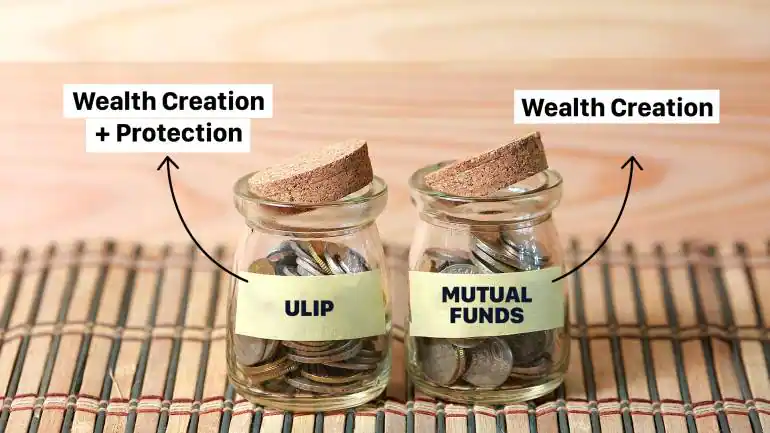 How can ULIP be a good option for new investors?
Insurance and investment are the two fundamental pillars of sound financial planning. While you may look for different avenues to save and invest money for your future needs, you must also focus on buying robust insurance coverage for your family to protect them from uncertainties of life.
Typically, you may buy a separate life insurance policy like a term plan or an endowment policy and invest in different schemes like mutual funds, stocks, etc. However, what if you get the opportunity to invest and get insurance protection under one umbrella? This is exactly what Unit-Linked Insurance Plan offers.
Let us look at the different reasons why ULIP is an excellent investment option for new investors.
If you are a new investor, then managing your investments and insurance separately can be challenging. But, since ULIP is insurance and investment rolled into one, you can manage both seamlessly. When you buy ULIP, one portion of the premium goes towards insurance coverage, and the remaining amount is invested in different money market instruments to generate returns for you. Thus, ULIP insurance secures your future and helps you manage your finances better.
As a new investor, you would want to invest in investments that give you returns and help you save taxes. Under Section 80C, the premium you pay for ULIP is eligible for tax deduction up to Rs. 1.5 lakh. So, you can save a significant amount every year throughout the policy term. Similarly, the amount you get when your policy matures is fully exempted from tax under Section 10D of the IT Act.
Another significant reason why ULIP is a good option for new investors is that you need not actively manage the investments. The professional fund managers take care of the investments and make decisions on your behalf. However, you can dictate the percentage of funds you want to invest in high-risk and low-risk investment schemes to suit your risk appetite and long-term financial goals.
Over the years, as you gain knowledge about how the investment works and understand the dynamics of the market movement, you can use the fund switch option in ULIP to switch your investment from one fund to another.
When you invest in ULIP, the insurance coverage ensures that your family gets the sum assured in the event of your unfortunate demise during the policy period. Thus, as a newbie investor, you can breathe easy knowing that your family's future is secured.
Compared to other traditional investment instruments in the market like a bank savings account, FD or RD, ULIPs have higher returns potential. Since the returns are market-linked, you can expect to get at least returns up to 10-12%, provided you stay invested for 10 years or more. Besides, the longer you stay invested, the better your chances of getting loyalty additions or bonuses from the insurance company.
When you start your investment journey, it is paramount that you stay disciplined and continue investing for a long time to build a sizeable corpus and get attractive returns. This is where the lock-in period of ULIP plays an important role. The five-year mandatory lock-in period inculcates the habit of regular savings. You must regularly pay the premium as per the agreed schedule for five years; you cannot withdraw the funds before that. This ensures that you build a good corpus in the first five years.
Final word
Thus, with such a wide range of benefits, ULIPs are a boon for all first-time investors. However, it is vital that you educate yourself about different aspects of ULIP to make the most out of it. If you have not started investing yet, then buy a ULIP now and take the first step towards achieving your goal.
Visit here to know more about Online ULIP Plans.