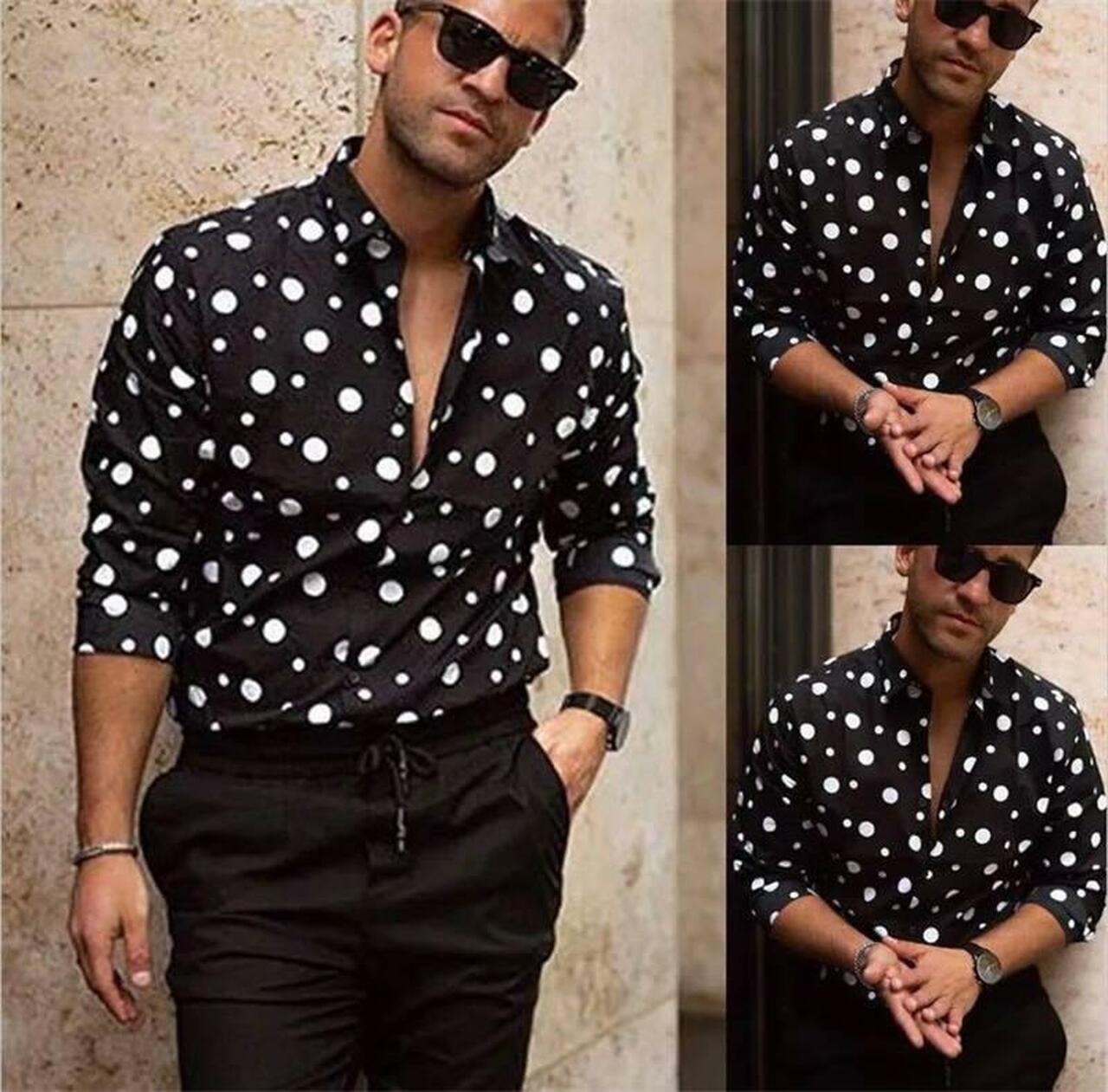 Must-Have Men's Designer Shirts This Season 
Men's wardrobes have evolved quite a bit over the years. From having limited and repetitive choices to having a sea of different styles, fashions, colours, prints and patterns, men's fashion has undergone its whirlwind of revolution! Men's top wear styles have expanded: the classic white shirt, printed shirts, or the chic party favourite black shirt, men's top wear styles have expanded and how! Dapper has all of these and more; an amazing collection of various designer shirts to pick from for different occasions! Give this piece a read, and browse for your favourites!
White Shirts
The classic white shirt is the one fashion staple you could never go wrong with. It works anywhere, any time for any occasion. Pair it with light blue denim and some sneakers for a casual brunch or lunch look. Swap the light blue for a deeper blue or black denim, and you are all ready for a night out! 
Printed Shirts
Think florals, checks, stripes and abstracts! There's so much to pick and choose from when it comes to prints. Pair those floral shirts with slim-fit jeans and sneakers for a chic appearance. If you want to keep it casual, a pair of sliders or slip-on shoes and loose fit cotton pants would be the perfect match for your floral shirt outfit! 
Additionally, if you're open to a quirky style, go for animal prints, not the usual tiger and leopard prints, but tiny elephants or bears on a deep red or navy blue shirt that can give you quite an artsy look!
Strike a balance between formal and casual with the evergreen check print! It will never disappoint! Opt for larger checks in lighter shades like cream or ivory, and tuck it in with well-fitting cotton pants of a contrasting colour. Complete the look with a pair of oxford shoes or loafers, and you've hit the fashion bull's eye!
Black Shirts
Nothing screams attractive like a black shirt. Yet another wardrobe staple and versatile clothing, a black shirt pairs well with anything from jeans to pants to shorts, tucked in or left out. Style an out shirt with jeans for a night out, or tuck it in with some grey or formal black pants to slay that power look! If you're in the mood to switch up your style, opt for a black designer shirt with a pattern or a different style and watch your wardrobe elevate! 
Bandhgala Shirts
Yet another type of shirt to explore when rehauling your wardrobe is the Bandhgala shirt. You can pick one in a bright colour like shades of green, yellow or deep red and style it with contrasting ivory pants and loafers or mojris for a formal occasion. If you wish to slay an Indian look, opt for a printed bandhgala shirt, throw in dark blue jeans and finish off the outfit with slip-on shoes. On the contrary, you can also pick this shirt style in a solid black colour with black or blue jeans for a trendy casual look.
Play around with colours and styles to make your wardrobe experimental, quirky and trendy. With this sea of clothes to choose from, you could create multiple combinations and options and never run out of a new outfit! Head over to Dapper to browse the whole range of designer shirts!