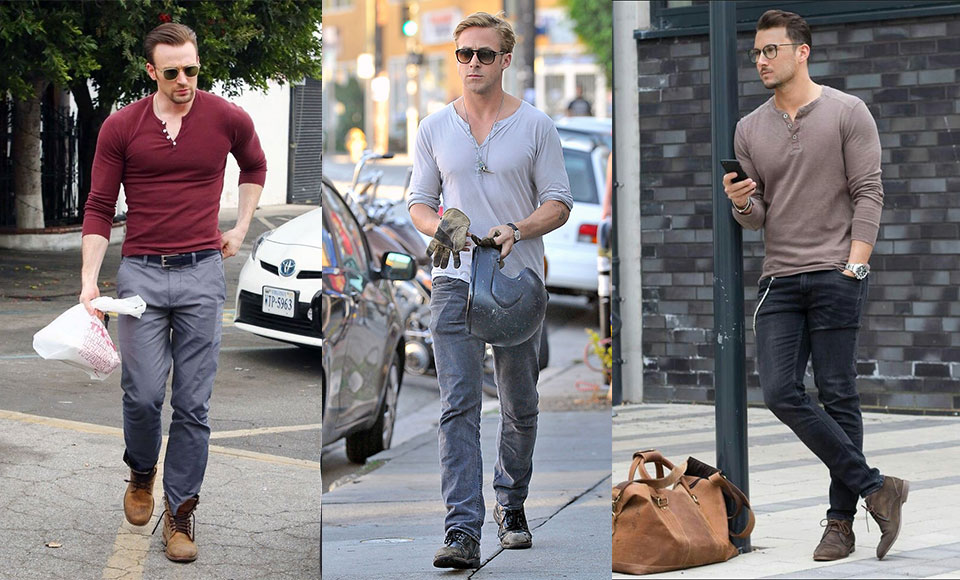 T-Shirt, Shirts And Jeans That Every Man Should Have
We all go through a mini outfit crisis every time there's a night out, party, or get-together. Styling can be tough, but like anything else, it can be a cakewalk if you get your basics right!
From t-shirts and button-down shirts to jeans, it's truly the basics that can make or break your wardrobe! So here's a guide to help you avoid any last-minute fashion crisis! Jack&Jones, with their versatile range of clothing, is a great starting point for that basics rehaul!
T-shirts
The best thing about t-shirts is that they are versatile and popular in casual wear as men can pair them with everything. T-shirts for men come in various colours and necklines, and crew neck is one of the most common types with short sleeves. You could also pair a v neck t-shirt with jackets or blazers for a smarter look. It also adds definition to your body and outfit.
The henley, also called Y neck, is a great option for men who want to flaunt their muscles as its skin fit. Henleys also have a button-up look that makes them appear quite aesthetic. Yet another category is the Polo t-shirts, made famous by the golfers. The collar and button-up details make them quite a formal and elegant choice. 
Shirts
Just like t-shirts for men, shirts are also quite versatile as they can be worn as formal and casual wear. Different types of shirts can be styled differently for different occasions. 
Opt for a full sleeve shirt if you want to nail a formal look complete with a tie. Picking the right coloured shirt matters too! For instance, if you are wearing a blazer, see that your shirt's colour is lighter than that of your blazer for a truly chic look!
Slim fit shirts are made for casual parties and night outs! They're a great pick for flaunting your workout body and tend to look quite attractive!
Jeans
Jeans are an essential part of your wardrobe. There are various types of jeans that you can pick from according to comfort and style!. Slim fit jeans are for those who love skinny jeans but want some space for the leg to move freely. They are a great staple in your wardrobe and can be easily paired with almost any type of top wear. 
Skinny jeans are another popular type of jeans to own. They can be best paired with slim fit shirts or t-shirts for a balanced look with a perfect and modern fit. 
Regular fit jeans are a great comfort choice! These are straight fitting from the hip to the thigh with a wide leg opening, and it's the most flattering fit for a mid-sized body.  
Tapered jeans are a fusion of regular and slim fit jeans. They are loose around the thigh, making them comfortable to wear. They are a great choice for a sleek fit and slim appearance. 
There are many more options you can choose from Jack & Jones from shirts, t-shirts, pants, trousers, shorts and many more.