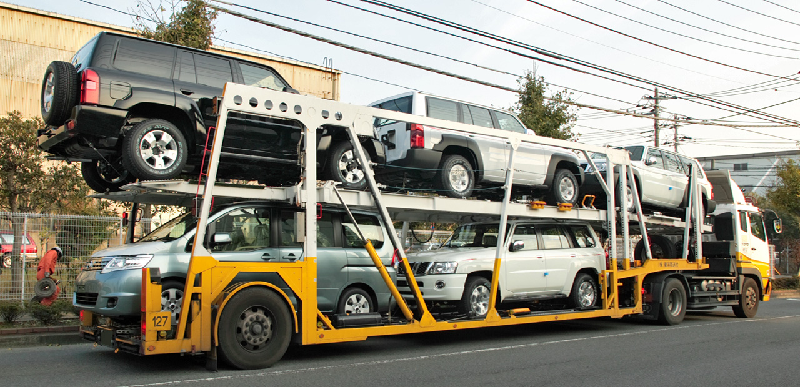 Tips To Prepare Your Car For Shipping
Your vehicle is one of your valuable assets and you will want to take them with you while on a vacation or moving across the country. Driving yourself to the destination causes extra wear and tear to the vehicle and you will have to spend long hours on unfamiliar roads. The best alternative is to seek the service from a car shipping company that helps to transport your vehicle safely and securely while you save time and are relieved of planning long road trips hassles.
If you are searching for the best nationwide car transporter, Ship a Car Inc.,can be your choice. When you work with them you can be free from headaches and stress since their professionals will take care of everything regarding the shipping process. They provide you with full coverage and protection for a small fee. Thanks to their door-to-door service, you can be relaxed taking care of your family and work.
Since there are hundreds of companies, narrowing down can be a tough task. Here are some tips to choose the right car shipping company.
Check for the online reviews to know about their credibility and how they respond to their customers.
Get quotes and compare.
Speak with their representatives to know about their customer service.
Ask them about the duration, delivery options, type of insurance they provide, and payment options.
Make sure the company will transport the type of vehicle that you have.
Once you have found the best car hauling company, the next step is to prepare your vehicle ready for shipping.
Washing
Before the pick-up wash the exterior of your vehicle so that it will be easier to identify any existing dents, scratches, paint chips, and other damages. The driver will be doing the vehicle condition report before the shipping process. If you keep your vehicle clean, it helps the process a lot easier both for you and the driver.
Take Pictures
Once your vehicle is nice and clean, it is the perfect time to take pictures of your vehicle at different angles. Make sure the photos are of high quality and you have enough of them to protect you if any damages occur during the transport. A photo of the odometer also is good to ensure that your valuable asset is not used for any joy ride.
Clean The Interior
During the shipping, if there are any loose items inside your car, they will be moving around and may cause damage to the interiors. Removing items like, phone holders, car chargers, DVD players, etc., also help avoid the risk of loss or theft during shipping.
Check Tires
Make sure the tires are properly inflated to avoid any damages. Also check the radiator, whether the battery is fully charged, fluids leak if any,and make sure your car is in good condition without any engine and other mechanical problems.
Leave Enough Gas
Don't drain the gas since it is needed to drive on and off the trailer. Leave at least 1/8 to 1/4 of gas in your vehicle.
With these steps, you can have peace of mind during the transportation process of your vehicle.