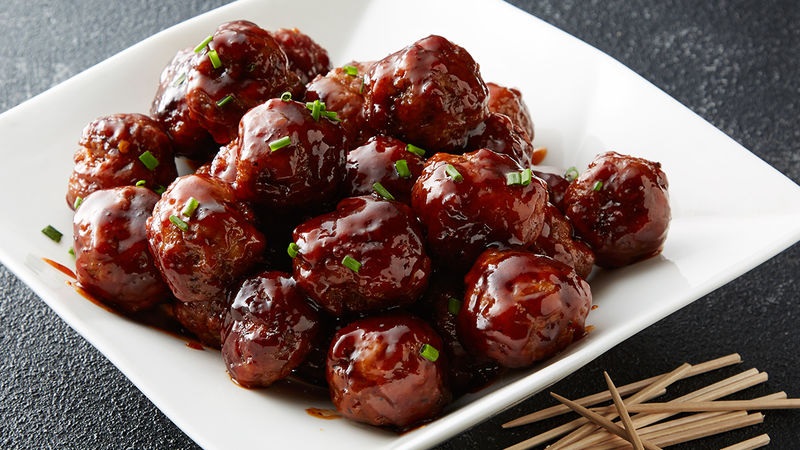 Barbeque Meatballs Recipe
Barbeque meatballs are a dish that is popular in the southern United States. They are typically made with ground beef, rice, and a Barbecue Sauce. High On Chicken barbecue sauce will be a great addition to your barbeque meatballs. There are no set rules on what ingredients to include in barbeque meatballs. Some people prefer to add onions and other vegetables for added flavor. At the same time, others like to add cheese or bacon for an extra kick of flavor.
Barbeque Meatballs are a great dish to make for summer. They are easy to make and taste amazing.
This dish is perfect for potlucks and barbecues. It is also a great option for family dinners or when you want to get together with friends.
You can also make these in advance and freeze them so that they're ready whenever you need them!
Prep time: 40-45 min
Serve for: 3-4
Ingredients:
½ cup bread crumbs
1 onion
1 capsicum
2 spring onions
½ cup milk
6-7 garlic cloves
1 tsp chili flakes
1 tsp onion powder
1 tsp ginger powder
1 tsp ginger powder
2 tsp salt
1 tsp black pepper
500 grams of lean ground beef/lamb/pork/chicken
2-3 eggs
High On Chicken barbecue sauce
oil
Directions:
Step 1:
Peel the onions and garlic cloves and place them on a chopping board.
Finely chop the onions, garlic cloves, bell peppers/ capsicum, and spring onions.
Heat your cooking pan on a medium-high flame.
Pour some oil into the pan and add onions to it.
Stir until the onions are translucent and golden brown in color.
Then add chopped garlic and chili flakes and give it a good mix for 1 minute.
Add the chopped capsicum and spring onion to the pan and cook it for 2-3 minutes till the veggies are reduced to half.
Step 2:
Take the ground meat into a large bowl and add onion powder, garlic powder, ginger powder, black pepper, and salt to taste. Give them a good mix.
Then add the freshly prepared hot mixture to the meat.
Crumble the meat over the mixture thoroughly.
In a separate bowl, add bread crumbs and milk. Give it a good stir.
Add this mixture to the meat bowl.
Whisk 2-3 eggs in a mixing bowl.
Add the whisked egg to the large bowl.
Now massage the meat into this mixture very well and make small balls.
Step 3:
Preheat the oven to 180 degrees Celcius.
Place the meatballs in a baking tray and spray some oil into the meatballs.
Cook them for 20-25 minutes in the oven. Until they are brown in color.
Now, remove meatballs from the oven and place them into a mixing bowl.
Add 2-3 tbsp of High On Chicken barbecue sauce and give them a good mix.
Your hot and spicy barbeque meatballs are ready!!!
Occasions where you can make Barbeque Meatballs
There are various occasions to make Barbeque Meatballs. For example, they can be served as a dinner entrée with sides of mashed potatoes and green beans. They can be served as an appetizer before dinner, or they can be served as a snack or lunch.
Barbeque meatballs are an effortless dish to prepare and can be served on any occasion. They are often made for special occasions like the 4th of July, but they can also be made for a casual get-together with friends or family.
The following are some occasions when you may want to make Barbeque Meatballs:
For the 4th of July or Christmas, New Year's Eve, and Memorial Day are the most popular occasions to make barbeque meatballs.
Other popular occasions to make barbeque meatballs are Easter, Labor Day, and Independence Day.
Frequently Asked Questions (FAQs)
Can we store Barbeque Meatballs in the fridge for the next day?
Yes, you can store barbeque meatballs in the fridge for the next day
You can store your barbeque meatballs in the refrigerator for up to two days. The best way to do this is by using an airtight container or bag and placing it in the fridge.
What are the preferable drinks to have with Barbeque Meatballs?
We should have drinks that are not too heavy or too light. Drinks that are acidic and contain a high proportion of fruit juice are good choices.
The most popular drinks with Barbeque Meatballs are beer, water, and soda.
Beer is the most popular because it goes well with the salty meatball and High on Chicken barbecue sauce.
Water is a good option because it helps replenish the lost liquids when eating meatballs.
Soda is not a good choice because it doesn't go well with the savory flavor of barbeque meatballs.