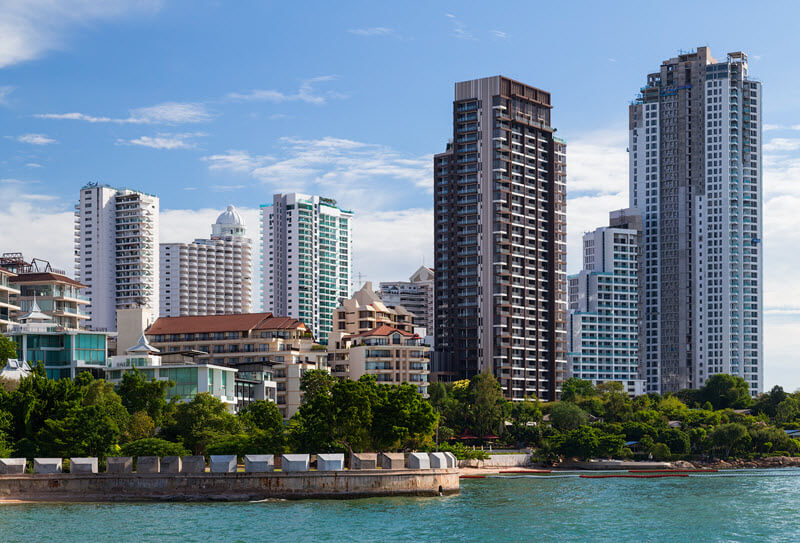 Different Kinds of Property In Thailand
Thailand, historically regarded as "Siam" and now acknowledged as "Suvarnabhumi" or the "Golden Land," has been appealing to outsiders to its coastlines for ages, and this mass migration persists to this very day.
Thailand is also notable for its minimal violent crime, along with ethnic, racial, and religious issues. All in all, buying Property in Thailand is a secure and appealing choice to make, and it provides good value.
Today, you have more resources than ever before to help you find the perfect property:
Utilise the Internet:- Nowadays, you can look for houses all over the country without ever leaving your house. Internet registration forms are usually very detailed and contain all of the information you need, including photos, to decide what houses you want to visit. There are now numerous websites that can assist you in finding the ideal property in an instant. Real estate agents also have their websites.
New Projects:- You can refine your internet and local agent searches to find the most recent new property developments on the market. Builders frequently post posters describing the main features of the houses they build. Inquire about visiting a model home.
Tours are provided for free:-  You can go to the houses that interest you at your leisure and without feeling rushed. Dates and times of open houses can be found in newspapers and on estate agent websites.
Newspapers and magazines:-  Although not always up to date, newspapers and magazines commonly found in restaurants, supermarkets, and other stores can provide you with a good overview of property availability and current prices.
Let's understand the different types of property available in thailand:-
Thailand's housing types may be divided into the following categories. Foreigners can rent or buy them-
A Single-Family Home (Single Detached House)- In Thailand, a single house typically has two levels with 2-3 bedrooms and bathrooms, one living area, and one kitchen. This sort of residential structure provides a great level of seclusion but is fairly expensive due to its large size.
The Twins Houses (Semi-Detached House)- The Twin House has the same appearance and characteristics as the Single House, although it has a sharing wall solely on a single side. This style of housing is not very common in Thailand, thus it may be tough to discover.
Office At Home- The form of a "Home Office" is similar to that of a "Town Home," but it's far designed for use as a dwelling and running space, further to a parking region for your residents. The residential traits in Thailand no longer allow industrial use, therefore "Home Office" can be the first-class alternative for the ones attempting to find an area to stay and work.
Condominium (Condo)- In Thailand, a "condominium" is an independently owned room in a residential structure marketed by a real estate development business. The condominium features a kitchen but depending on the company's advertising, it may be missing furnishings or amenities.
In general, condominium rooms are classified as Studio (1 Room), 1 Bedroom (Living Room + Bedroom), or 2 Bedrooms (Living Room + Bedrooms).