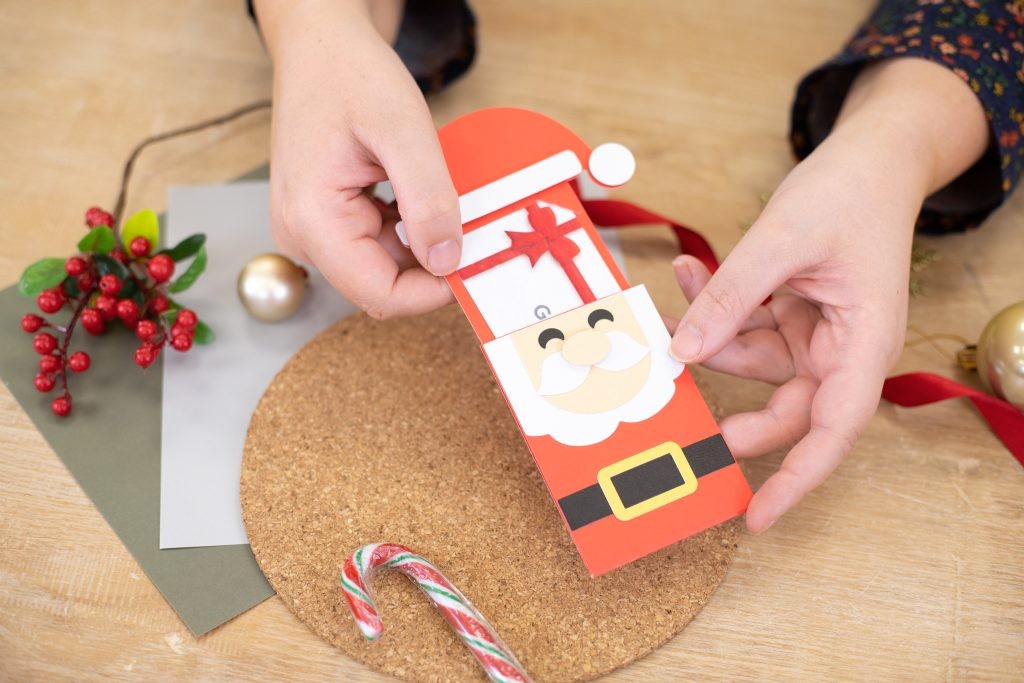 How to Make Santa Gift Card step by step
Christmas is right around the corner and everyone is looking for the perfect gift. Santa gift cards are the perfect way to give someone a special gift without spending a lot of money. With a Christmas cardstock, you can give someone a special treat that will make them feel extra special this season.
Making a Santa gift card is an easy way to create a unique and thoughtful gift for someone special. Here's a step-by-step guide to making your own DIY Santa gift card.
Step 1: Gather Your Supplies
First, you'll need to gather your supplies. You'll need a blank cardstock, scissors, a glue stick, and some festive decorations such as glitter cardstock, ribbon, and felt.
Step 2: Cut Out the Card
Using your scissors, cut out your blank card into a Santa-shaped card. You can draw your own Santa shape or you can find a template online. Once your card is cut out, you're ready to start decorating.
Step 3: Add Decorations
Now it's time to get creative. Using your glue stick, add your decorations to the card. You can use felt to create a beard for Santa and ribbon to create a belt. You can also use glitter to add some sparkle to your card. Get creative and have fun with this step.
Step 4: Add the Greeting
This is the most important step. Using a pen or marker, write a special message for the recipient on the 12×12 Cardstock. You can write a simple "Merry Christmas" or something more personalized like "To my best friend, have a wonderful holiday season."
Step 5: Add the Gift Card
Now it's time to add the gift card to your Santa gift card. Cut a slit in the back of the card and insert the gift card. You can also use tape to secure the card in place.
Step 6: Assemble the Card
Now it's time to assemble your card. Using your scissors, cut out a piece of cardstock to fit the back of your card. Glue the cardstock to the back of the card and then fold the card in half.
Your Santa gift card is now complete! All you have to do now is give it to the special someone in your life. They'll be sure to appreciate the thought and effort you put into making this special gift.
Making a Santa gift card is a fun and easy project that anyone can do. With a few simple supplies and a bit of creativity, you can create a unique and meaningful gift for someone special this holiday season. So, what are you waiting for? Get started on your Santa gift cards today.