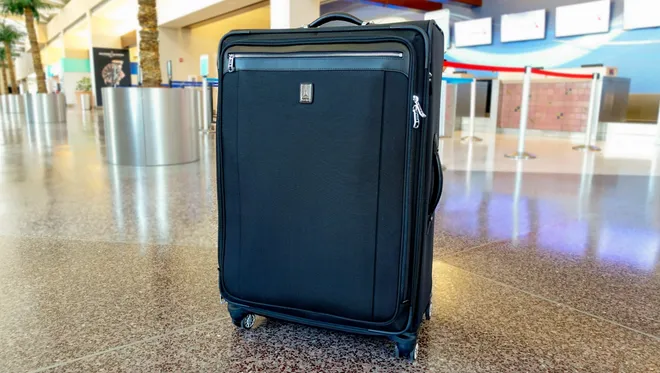 Investing in the right soft luggage bags help
Before the introduction and the fame of soft luggage bags, it was easy to find more and more people making the wrong decisions and choices with bags for traveling. However, things have changed now. There are a lot of people who keep making the right choices, and that is a good thing. Looking for the top soft luggage? Then you'll undoubtedly want to discover which soft luggage is the greatest. Because of this, the appropriate choices must be made based on your requirements. You need to be aware that the best soft luggage is available among the numerous brands available.
Choose one that is unique
Not all brands make the best soft luggage bag. However, there are those that decide to invest in making quality. That is always what will work for you. You should absolutely welcome the best performance from them. Samsonite soft luggage is ideal for all. The precision that this special baggage brand offers will astound you. Soft baggage does not necessarily imply that you won't be able to use it for a long time. You will notice that everything works properly for you if you buy from the best brands. Sticking to one-of-a-kind experiences should be ideal for your every move as needed.
The different luggage options from Samsonite
When you buy from the best brands, there are many options to choose from. The Tenacity 3PC Set (BP/21″/25″), Bartlett Carry-On Spinner, Spinner Underseater with USB Port, Atrium Medium Spinner, Armage II Medium Expandable Spinner, Eco Advance Large Spinner, Insignis Medium Expandable Spinner, Mobile Solution the Carry-On Expandable Spinner, and others are some of the soft luggage bag models you can find from the Samsonite brand. Samsonite's soft baggage has been shown to be worthwhile investing in more of. That is advantageous. Your best option should be the soft luggage that best suits your demands for packing. Most overhead bins can accommodate the required Samsonite soft luggage. In general, this is the best option for both long and short journeys. Whether you choose a formal or informal appearance, these bags are dependable. It's nice that they all function together for your personal usage.
So, what does soft luggage represent?
You have probably seen some web advertisements for soft luggage bags and are wondering what they are. Well, soft luggage isn't difficult in any way. It is a distinct form of baggage, created from fabrics that are flexible and soft but also quite robust. These soft materials are used by many brands in various ways. The design of soft baggage is special and ensures that the bag can hold a lot more clothing. However, hard baggage is best for items that need significant protection. Understanding how to make the right choices is always where it begins. So, do your best to ensure no rash decisions are made. You must always decide to research and gather the right information. That is what will help you make the best decisions all the time. Staying with incorrect information will never help you.
Conclusion
Your time to be introduced to something unique is now. The right luggage bag will work in ensuring your every need is met. Understanding that is what counts and will put a smile on your face accordingly. Do not buy just any soft bag you see; it doesn't work that way.