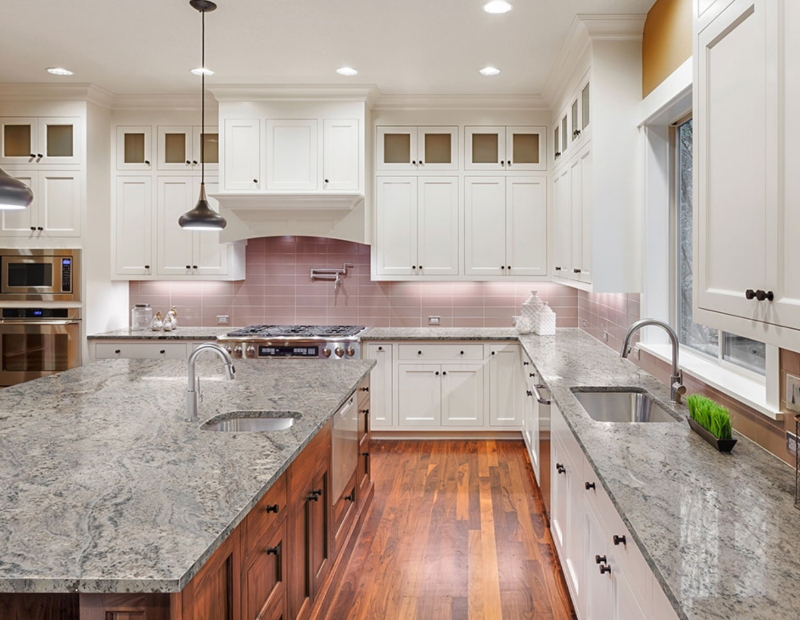 WHAT YOU NEED TO KNOW ABOUT STONE COUNTERTOPS
Stone countertops are one of the hottest trends in home decor and remodeling right now. They are not only visually appealing but also durable and come in a variety of colors and designs.
There are numerous advantages to using natural stone countertops. No two countertops are alike because they are made of natural rock; color variations, pits, and small cracks and imperfections predominate, adding to the natural beauty. This means that each countertop is one-of-a-kind for the buyer. Organic stone is also very durable; when compared to other laminates or marble, granite will retain its value over time and be less likely to degrade from day-to-day use.
There are a few things to consider once you've decided to use stone countertops. A little research will ensure that you get the most bang for your buck and that you are a satisfied customer.
To begin with, consider the existing color scheme in your home when selecting a color; you want your cupboards to complement and enrich your home's already lovely image. You should also think about backsplashes, whether you want a drop-in or under-mount sink, the thickness and depth of your countertops, and the type of stone you want. There are numerous design elements to consider, and making informed decisions is critical if you want to be completely satisfied with your natural stone countertops.
Reputable showrooms and firms with experience with stone countertops will be able to assist you with all of your concerns and questions. In reality, most businesses have large showrooms and catalogs to assist you in making the best decision. Many companies will conduct in-home assessments and provide samples so you can see what your new kitchen or bathroom will look like.
The best thing about stone countertops is that they are one of the most desired components in modern homes and will retain their value for many years to come. Also, kitchen and bath remodel have the highest resale value, so you can be confident that you are making an investment for your future if you decide to move.
So, now that you know a few things about granite countertops, you'll be able to find a source to assist you with your remodeling needs. It is critical to select a professional supplier who will ensure that your new countertops are properly installed.