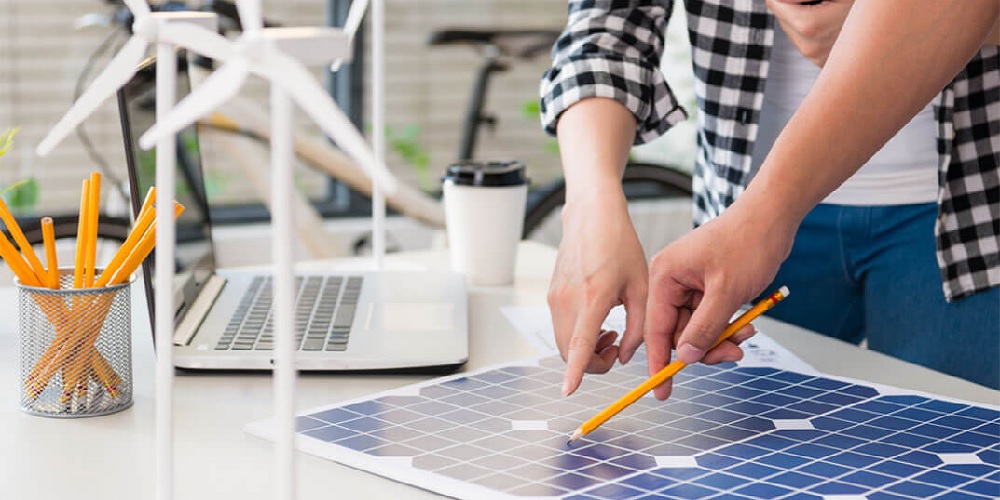 How Can I Get Solar Leads Without Knocking on Doors?
Many solar companies have reduced the strategy of selling door to door. Ten years ago, Forbes listed door-to-door sales as one of the 10 dying career paths. Nowadays, homeowners have little patience for surprise visits from salespeople.
Here are the reasons why there is a decline in sales with the door-to-door approach:
Conversion rates are low

Time and money costs

High turnover of sales personnel

It might damage your brand if not executed correctly
How do you get the best solar leads without knocking on doors?
Entice new customers by creating value. Put your energy into events that emphasize people already considering going solar. This is known as inbound marketing.
Public information sessions

Online videos and blogs

Social media campaigns

How-to guides and eBooks

FAQs on your website
Prominent and constructive online reviews. Clients new to the solar power world will go to Google to look for solar company reviews. Positive reviews across websites are powerful in generating leads for free. Questions will have a high conversion rate since previous customers have already recommended you.

Word of mouth. This is by far the best sales channel for any business. Encourage existing clients to refer you to their families, friends, and colleagues. It's better if you have an existing referral program in place. You can offer cash rewards for every referral ($200-$500 is recommended) to existing and new clients.
You can contact your customer database via email, snail mail, home, or mobile phone to encourage them to avail of this referral program. Consistent referrals create a network of people who promote and recommend your company to their networks for free.
Buy leads from a solar lead supplier. Solar companies provide their quotes and sales by acquiring leads from a reputable solar lead supplier like Solar Exclusive.

Build your website. You can do the following:
Attract homeowners who are into going solar

Convert visitors to leads

Nurture leads with email campaigns

Convert leads with online forms
You control this website 100%. This is where you can build your brand and start working on your Search Engine Optimization (SEO) credits. You have to stand out in this highly competitive market of solar sales. It should get enough traffic to generate leads online.
Get listed on solar company directories. Directories show up first when customers search online. The top directories that show up highest in Google are Solar Reviews, Energy Sage, Clean Energy Experts, and Consumer Affairs. You should also be listed on industry association directories like NABCEP (North American Board of Certified Energy Practitioners) and SEIA (Solar Energy Industry Association).
Solar Exclusive is a marketing expert who will help you generate the best solar leads. They will assist you through the online generation of pre-qualified appointments. They work with solar companies in over 39 states. They offer a custom-made lead generation system specific to your company that will use their collected data to get you fast appointments and increase your sales.
Book a strategy call here: https://solarexclusive.com/