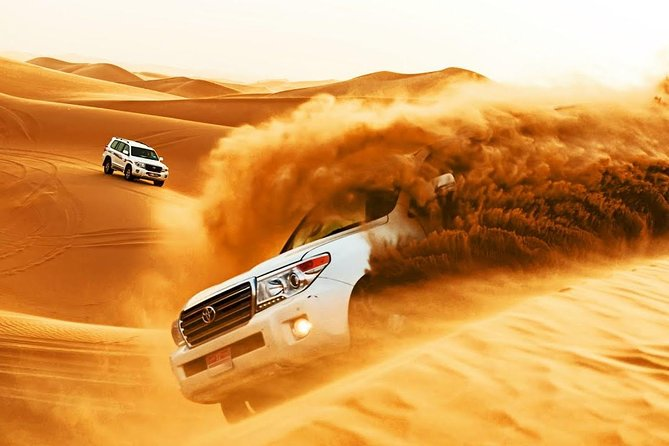 What Is Included In Desert Safari Dubai Package?
Desert safari Dubai is the top tourist spot that people love to explore with their friends or families. This place became the main picnic spot in Dubai. It does not matter for which purpose you are going to Dubai; your tour is incomplete without a visit to desert safari.
If you are visiting desert safari in Dubai for the first time, you may have questions regarding the packages and what amenities these packages offer you. There are mainly two known tours. One is morning desert safari, and the other is evening desert safari.
It depends on you which safari you want to visit. You will get the packages and deals according to your choice. Tour to desert safari Dubai will be a six-hour tour in the alluring desert. Be ready for excitement and thrills if you have decided to visit desert safari Dubai.
A tour of desert safari offers you amazing activities to enjoy. These activities include horse riding, camel riding, sandboarding, Tanura dance, and belly dance, and dune bashing. In the evening desert safari, you will get the option to enjoy a delicious BBQ diner.
Get a fascinating experience of traveling in the desert of Dubai. A lot of thrilling and exciting activities are waiting for you. From taking a camel ride to enjoying belly dances and taking clicks of the sunsets that mesmerize everyone, we are sure that you will enjoy it a lot.
People make memories for a lifetime here. Anyone who wants to get complete entertainment should choose the package of Dubai desert safari.
Morning Desert Safari
Do you like to witness the natural view of the Dubai desert at the time of the early morning? If yes, then this package is perfect for you. Join the drive to the desert in the morning, which is completely thrilling. We advise you not to miss this amazing trip.
You can choose a late or early morning desert safari. Golden sand dunes are waiting for you. Take the start of your day here under the sun that is tropical.
Price And Offerings
Morning desert safari charge 150 AED to one individual. You will get an adventurous experience in the morning desert safari. A guide takes you to enjoy dune bashing in a Land cruiser in the desert safari. It rushes the level of your adrenaline by going up and down on the dunes.
Take a good start to the day through these exciting activities. If you want to visit the desert with a group of your friends or with your family, the tour offers you a discount of 40% on both of the scenarios. It includes pick up and drop off from the place of your residence.
Moreover, you will get the chance to enjoy camel rides and dune bashing. Additionally, you can also enjoy quad biking.
Evening Desert Safari
It is the main and top attraction for so many travelers. This tour contains unique features and exciting activities. Desert safari Dubai is the place where you can explore tranquility. You may feel tired after shopping, surfing, and eating.
Come on! Make your trip more excited and memorable. Get up again and catch the worthy time to enjoy more and more. For this purpose, choosing an evening desert safari is the best thing ever. You will get the chance to enjoy so many wonderful activities in the evening desert safari.
These activities include Tanura dance, BBQ, marvelous sunset views, dune heat, food, and other activities that make you feel enjoyable. We assure you that you will get a complete and real adventure on this tour. 
Different packages are available for evening desert safari. You can choose a self-drive package if you want to drive a vehicle yourself. In this scenario, you have to pay 35 AED. Tour offers you free parking with all the standard services.
A VIP package is available to choose from. In this package, you will get picked up and dropped off by the driver at your doorstep. You will reach the desert after the travel of 20 minutes. This package offers VIP table and lounge services with an ATV Quad bike.
Furthermore, it offers sandboarding and a camel ride. You have to pay 150 AED for availing of this package. Another package is a private package that charges you 550 AED. 
It offers you a pickup and drop-off facility with the activities of sandboarding and quad biking. Moreover, using this package, you will get the experience of an ATV quad bike.