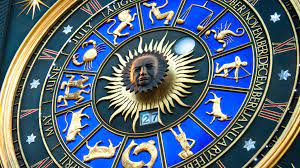 How to gain the best from an astrologer in the first meeting?
A first visit to the astrologer is much like the first visit to a doctor. You are nervous about being judged, of being handed some heavy decisions, or simply afraid that you might forget all that you had to talk about! These are a few of the most common concerns of all who visit an astrology chamber for the first time. Hopefully, by the end of this blog, you shall be better equipped on how to get the most out of your first astrologer's visit.
But, before we jump into it, let us understand what does an astrologer do?
In easy words, the Astro expert dabbles in science that helps in reading the planetary positions. He or she is not a magician and is not equipped to read your mind, but rather your horoscope and birth chart. There is a great variety as to why one would seek such help, the primary causes being anxiety in business, educational failure or difficult marriages, etc. The astrologer usually provides solutions in the forms of gemstones, sacred yantras, or other such contraptions.
Now, that's out of the way, let us delve into our topic; how can we get the most out of our first sitting.
Be an active participant:
First sessions are usually the lengthiest. Both the client and the expert need time to acquaint themselves with each other and then roughly run through the synopsis of all the prevalent issues. It is thus absolutely important for the client to be active and listen. Remember, the session is based on you and your natal chart. Time and money both are precious, don't let initial introversion take it from you. Talk and question the expert, mind you they are not a mind reader. You have to get your point across. There are again some participants on the opposite end of this spectrum. For those, who can't seem to stop hijacking the convo, be sure to give your Astro the time to explain. The balance is what will take this session forward.
This is a key step first-timers often dismiss. Regardless of what the media may make you believe, a look at your face simply is not enough to unravel all your mysteries. If you have a pre-made birth chart or Kundli, be sure to carry it with you and provide it when asked. Otherwise, be equipped with your birth details including the exact time and place of your birth. Any minor aversion in these can vary the results drastically. In case these details are unavailable to you, be sure to inform your astrologer so that they can do something called "rectification of chart "to guess the data.
Take notes or recordings:
Astrology sessions are lengthy, there is no denying that. This is the main reason you may need to take notes or record certain parts of the interaction. Sometimes, you may chance upon certain points that you want to discuss in later sessions or if your Astro is giving you remedies or recommendations- keep a track of it. It all comes in handy later and I can promise you, it's not going to be all stored in your mind otherwise.
Tune in your expectations:
This is another point where many newbies have a tumble. If it is your first ever session, there is a very faint chance of anything path breaking happening. More often than not, the first meet-up is used to understand the problems and the situations of the client. Astrology is not magic, nothing rapid is going to be your gift. Be patient.
Finally, the most pivotal point that we must get across. Have fun! Be open to new experiences! Most new clients enter the astrologer's chamber full of dread and perplexity. First give a pat on your back for taking the step to solve a problem, no matter how hard showing up has been. The expert is there to help you, so it is best to sit back and relish the experience you are about to get.
Starting something new is never easy and visiting an astrologer is no different. More often than not the initial few days may be hard to adjust, even if it might require you to change and try out a few experts before you fit in with the one. But, fear not, once you are comfortable, it all works out just fine. Hopefully, this article eased the burden of the first visit with the astrologer a little.